Welcome to Seven Hills Palace Hotel
Your boutique hotel in Istanbul
The Seven Hills Palace Hotel and Spa is a boutique and charming hotel, located in the heart of Istanbul Old City where the unique view -only the sultans and their families had the chance of seeing it centuries ago- can be enjoyed. The hotel is only a few minutes walking away to the historic district in the peninsula, across the Country of Blind Men and the Princess Islands, and also in a very short distance to the Hagia Sophia, Topkapı Palace, Sultan Ahmed Mosque, the Basilica Cistern, and even to the Grand Bazaar.
Discover your room
Seven Hills Palace Hotel has ten room types with different styles. You can feel the classical style and comfort in these buildings each has a different style and ambiance.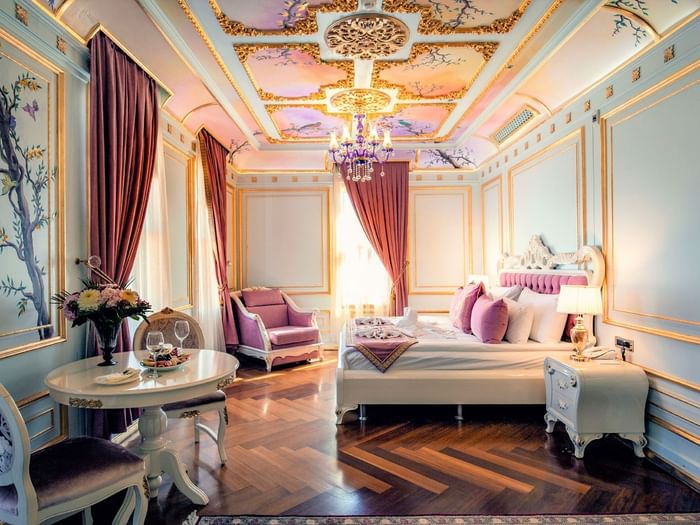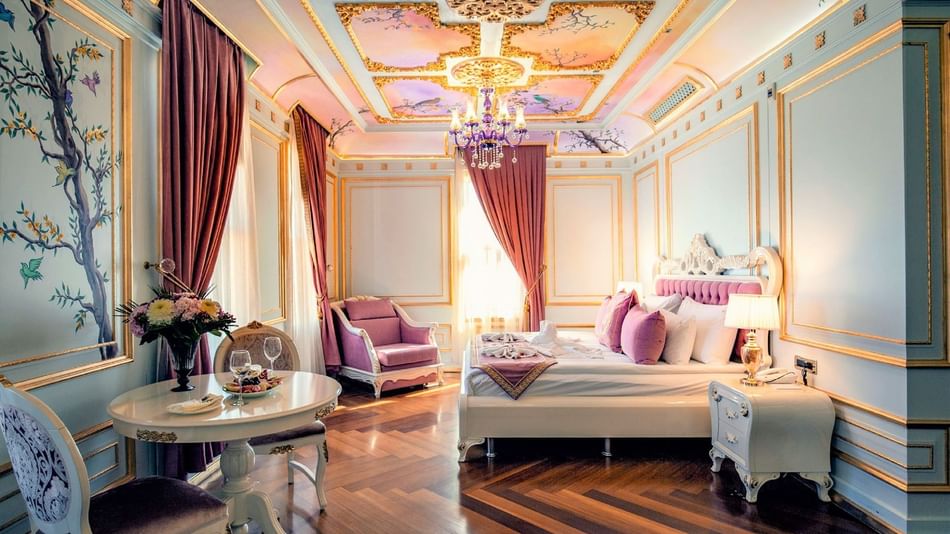 Mansion Suite
Mansion Suite Rooms are located in our restored historic Mansion building. It consists of a spacious comfortable room and a spacious and fully equipped bathroom with Jacuzzi.
Read more
Special Offers
These special offers are valid for bookings from our official website only.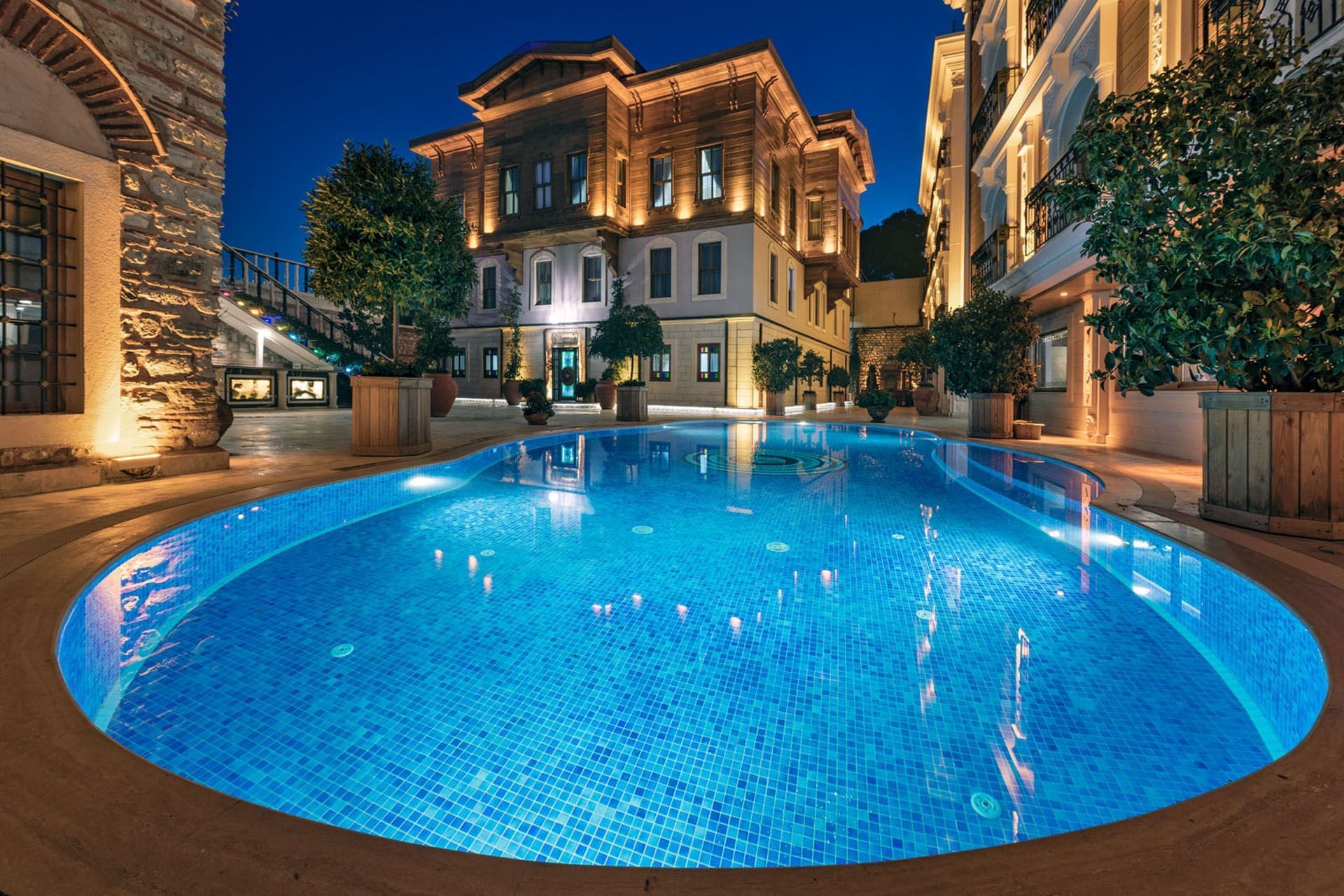 SEVEN HILLS PALACE SWIMMING POOL
Having couple of drinks by our outdoor swimming pool exposed to sun all day long will make you feel good and uplifted. Seven Hills Palace has the ideal swimming pool where you can swim amidst history.
Swimming Pool Hours: 09:00am – 06:00pm
SEVEN HILLS PALACE
HAMAM & SPA
From the Far East to Ancient Egypt, from Rome to modern massage methods, many techniques are we bring together and take every detail on a meticulously prepared purification and relaxation journey.
One of the best hotels I ever stayed

All staffs are welcoming and super friendly.

We stayed at the hotel for about 10 days. Everyone at the hotel made us feel like home. Very good service, excellent breakfast, nice rooms and awesome view.

Staff also helped us to book for local tours with a good price. Our whole family went on a private boat ride. Thanks to the staff otherwise we won't be able to have that good experience.

Hotel spa is very clean. Good reasonable price. We went multiple times just because we all had a very good experience!

I will definitely stay at Seven Hills again next time when I go visit Istanbul again!
My parents stayed at this hotel for 12 nights. They have spoken very highly of the service and hospitality. Every staff member they encountered, from the valet to the check- in to the cleaning staff were delightful and eager to help. The rooms were clean, very comfortable, and the staff was amazing. They went over and beyond to help make our stay enjoyable. I highly recommend this hotel for anyone visiting Istanbul.
Most of the staff are very helpful at the hotel especially Gurkan he has been a great help to me and my family. The hotel is in a good location opposite the sea and a 10 minute walk to the local attractions such as Sophia Hagia and The blue mosque. The rooms are decorated nicely and kept clean daily; I would recommend this hotel.